Big banks post bigger gains in auto loans as UC growth slows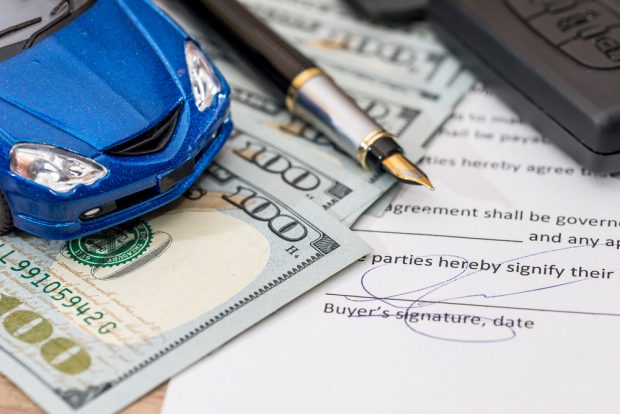 Fourth-quarter reports from five of the nation's largest auto lenders showed improvements that indicate declining credit union growth is less about market and more about market share.
Five of the nation's largest auto lenders reported holding $301.3 billion in auto loans as of Dec. 31, up 2.5% from a year earlier and an improvement from their 1.5% gain to September 30.
The five banks and their auto loan portfolios as of December 31 are:
Ally Financial Inc., Detroit, $81.1 billion, up 2.8%;
Capital One Financial Corporation, McLean, Virginia, $60.4 billion, up 7.1%;
Wells Fargo & Company, San Francisco, $47.9 billion, up 6.2%;
JPMorgan Chase & Co., New York, $61.5 billion, down -3.2%;
Bank of America, Charlotte, North Carolina, $50.4 billion, up 0.6%.
At the end of the third quarter, these five banks held about 25% of the country's total auto loans of $1.19 trillion reported by the Fed.
By comparison, the largest auto lender among credit unions is Navy Federal Credit Union of Vienna, Va., with $14.6 billion in loans as of Sept. 30. It is also the largest credit union in the country ($110.1 billion in assets, 8.9 million members).
While analysts noted their disappointment with Wells Fargo missing earnings expectations, credit unions might take note of their fine print in their report: Wells Fargo generated $6.9 billion in auto loans during three months of 2019, up 45% from the fourth quarter of 2018, "reflecting a renewed focus on auto loan growth following corporate restructuring.
Fourth-quarter issuance rose 14.8% to $9.3 billion at Ally Financial and 23.1% at Capital One.
Based on the Fed's total for all lenders and the credit union totals for CUNA and CUNA Mutual Group, credit unions had about 32% of loan amounts outstanding as of Sept. 30.
Auto loans between credit unions had been ahead of other lenders for several years, but in recent months the increases have tapered off.
The Credit Union Trends Report from CUNA Mutual Group of Madison, Wisconsin, released last week, showed credit unions held $380.3 billion in auto loans as of Nov. 30, up 2.7 % compared to the previous year. New car loans were flat at $148.2 billion, while used car loans rose 4.2% to $232.1 billion.
CUNA Mutual's report represented a slight downward revision from CUNA's estimates for November released earlier.
Steven Rick, chief economist for CUNA Mutual Group, cited several reasons for the slowdown:
Credit unions have raised their new auto loan interest rates by 2 percentage points over the past year, reaching an average of 5.7% in November.
The rapid lending of loans two or three years ago precipitated a greater amortization of loan balances today. For example, a member receiving a new four-year $30,000 auto loan at 4% interest on January 1, 2017 would start 2020 with just $7,955.
Members used "cash-in" funds from mortgage refinances to pay off auto loans.
Many of the credit unions with the highest growth rates were those that had recently adopted indirect financing programs. This trend has stabilized and these programs are now growing at more mature rates.
Decline in new car sales. Manufacturers sold 17.1 million cars in 2019, down 1.6% from 2018. CUNA Mutual also expects auto sales to slow another 2% in 2020 to 16, 7 million.
However, auto analysts at Edmunds in Santa Monica, Calif., predicted 17.1 million new vehicles will be sold in 2020, matching last year's tally and marking the sixth straight year that sales of new cars will exceed 17 million.
"The automotive industry has decent tailwinds heading into 2020," said Jessica Caldwell, executive director of industry insights at Edmunds. "Strong economic factors such as low unemployment and high consumer confidence carry over from last year, financial rates are expected to remain relatively stable, and this is a presidential election year, which historically tends to match a year-over-year increase in new vehicle sales.
Rising prices will limit growth. According to data from Edmunds, the average transaction price for a new vehicle in 2019 hit an all-time high of $37,183.
"Prices are skyrocketing because buyers are opting for expensive SUVs and trucks with more high-tech options than ever before," Caldwell said. "These increased costs, combined with the discontinuation of more affordable options like domestic passenger cars, could cause buyers to focus on the used market – or delay their purchase altogether."