Car loan slip in credit unions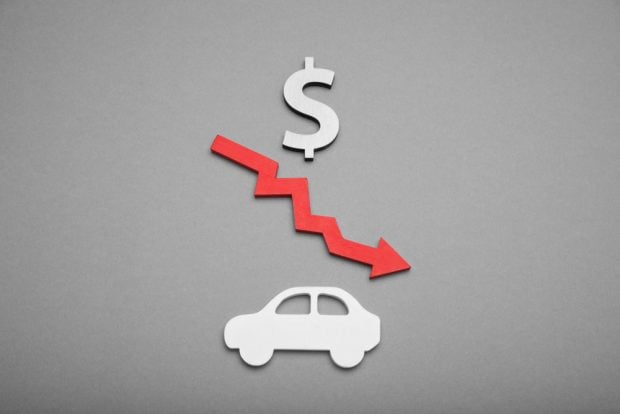 An Experian report on Thursday showed credit unions continued a three-year pattern this spring of producing a smaller share of auto loans.
Experian's "State of the Automotive Finance Market" report for the second quarter showed that credit unions generated 18.2% of auto loans in the three months ending June 30, compared to 17.2% in first quarter and against 18.8% a year earlier.
In second-quarter metrics, credit unions peaked at 22.7% in 2018, falling to 19.8% in 2019.
Meanwhile, banks and captive lenders have increased their share. Banks issued 30.9% of loans in the second quarter, compared to 29% in the first quarter and 28.8% a year earlier.
The share of captives in the second quarter was 29.7%, compared to 28% in the first quarter and 29.3% a year earlier.
Melinda Zabritski, senior director of automotive financial solutions at Experian, said many of the changes reflect a return to more normal conditions since the months following the declaration of the COVID-19 pandemic in March 2020.
"In 2020, we saw manufacturers offering incentives to get people to come to showrooms, and as a result, captive lenders saw significant growth in 2020," she said. "It slows down in 2021 and gives other lenders, such as banks and credit unions, the opportunity to increase their market share. We could see this trend continue as things continue to stabilize for the rest of 2021."
The trend was reflected in data earlier this month from the Fed's G-19 Consumer Credit Report and CUNA which showed that credit unions' share based on the value of loans in share price was 30.6% in June, compared to 31.7% in June 2020 and 31.1% in March. It peaked at 32.6% in December 2018.
Credit unions keep a higher percentage of loans in their portfolios, while other lenders sell more in the secondary market.
Defaults were low for credit unions and other lenders. Among the 10 largest credit unions by asset, loans 60 days or more past due accounted for 0.37% of balances as of June 30, down from 0.58% a year earlier and 0.69% two years earlier.
Among all lenders, Experian found 60-day default rates at 0.36% as of June 30, down from 0.39% a year ago and 0.59% two years ago.
Experian also found prices and payments were up sharply from two years earlier before the COVID-19 pandemic.
Experian found that borrowers financed an average of $35,163 on new cars in the second quarter, down 2.7% from a year earlier and up 8.7% from two years earlier. . Monthly payments on new cars were $575 in the second quarter, down from $570 a year earlier and $555 two years earlier.
The average loan for a used car was $23,365 in the second quarter, up 9.4% from a year earlier and 14.8% from two years earlier. Monthly used car payments were $430 in the second quarter, down from $397 a year earlier and $390 two years earlier.
Interest rates are lower than they were two years ago, but buyers are spending more in part because of their growing preference for big SUVs, SUVs and expensive trucks.
Cox Automotive reported on Wednesday that the supply of unsold used vehicles on dealer lots across the United States had increased to 2.44 million vehicles at the end of July, from 2.40 million the previous month. Used vehicle inventory improved 12% from end-July 2020, but was still down 14% from July 2019.
Charlie Chesbrough, senior economist at Cox Automotive, said prices were higher due to the scarcity of new vehicles caused by the shortage of microchips, which in turn increased demand for used cars.
"For consumers, finding a used vehicle at an attractive price is a huge challenge in today's market," Chesbrough said. "Sales have been slowly declining in recent months due to limited availability and high prices, but not enough to drive away potential buyers. The situation is unlikely to improve significantly until supply issues in the new market will not begin to improve.