Check-in issue fixed, credit cards now accepted for Monitor 50th Anniversary Celebration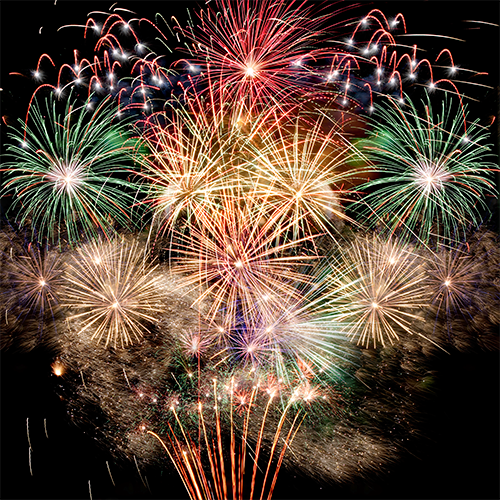 Update: Monitor fixed a technical issue that prevented early registration for its 50e Birthday party, to be held in Philadelphia June 14-15, 2023. Credit cards may now be accepted for early bird registration. Please read below for more details on the event.
Monitor, a source of news and content for the equipment finance industry, has opened early registration for its 50e Birthday partywhich will be held in Philadelphia on June 14 and 15, 2023.
Monitor will begin the celebration on Wednesday, June 14, 2023 with a rooftop welcome reception at The Stratus located at the Kimpton Hotel Monaco located in the heart of Philadelphia's iconic Independence Hall district.
The second day of the celebration will feature discussions, panels and roundtables on the equipment finance industry. After delivering a keynote address, John Hagelfuturist and best-selling author, will engage equipment finance leaders in a discussion designed to challenge and provoke thought to confront the present and future of the equipment finance industry.
Following Hagel's keynote and roundtable, an industry expert will lead attendees through roundtables designed to address industry-impacting issues, look ahead, and think about the future. unthinkable.
During the last session of the day, Monitor will encourage the imagination of each attendee with a workshop designed to inspire collective creative minds to design the future of the equipment finance industry.
Monitor 50e The anniversary gala at the National Constitution Center, studded with equipment finance stars, will provide an evening that will pay tribute to the past 50 years in the industry. Attendees will enjoy exhibits and galleries spanning the past five decades, a video walk through the past, and an entertaining live panel discussion reminiscing and pontificating about the past, present, and future.
The Gala will also include:
A special fireside chat with one of the most successful entrepreneurs of his generation, Brian Lee, who has built $4 billion businesses. Lee will address universal topics important in today's changing business landscape, including culture, hiring, risk taking, growth and innovation.
An awards ceremony that will honor and recognize the legends who built the industry, the pioneers who made the difference and the future leaders who will carry the torch of tomorrow.
Early bird tickets are available for a limited time at monitordaily.com/celebration. Attendees can purchase tickets for all 50e Anniversary celebration, welcome reception and equipment fundraising signs only or the 50e Birthday gala only. Seating is limited and tickets will be sold on a first-come, first-served basis.