Commercial Bank Cameroon and EIB unveil business finance initiative for COVID resilience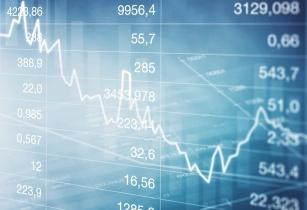 The European Investment Bank (EIB) has agreed to support $13.6 million in new long-term financing for entrepreneurs and businesses across Cameroon with lead local partner Commercial Bank

The new business financing will support investments by manufacturing, agricultural, service and trade businesses across the country. (Image source: Adobe Stock)
The strengthened partnership between the EIB, the world's largest international public bank, and Commercial Bank Cameroon, will increase companies' access to long-term finance across the country and strengthen economic resilience in the face of the challenges of the pandemic. of COVID-19.
The new business financing will support investments by manufacturing, agricultural, service and trade businesses across the country. The new EIB-Commercial Bank cooperation to support business investment in Cameroon was officially announced in Brussels and Yaoundé earlier in the day ahead of the EU-Africa Summit of the EU-Africa Business Forum.
"Companies in Cameroon have been affected by the COVID-19 pandemic. The Commercial Bank supports private sector investment across the country and enables our client, commercial and agricultural businesses to invest for the future and create economic opportunity. The $13.6 million support from the European Investment Bank and the EU to the commercial bank will unlock new private sector financing to be provided by our branches across the country to private businesses. The close cooperation between the Commercial Bank and EIB financial experts over the past few months will unlock access to longer-term loans essential for business growth in these difficult times and ensure that Cameroon benefits from the response. rapid response from the EIB to build economic resilience in the face of COVID across Africa," Léandre said. Djummo, General Manager of the Commercial Bank.
The program is part of the EIB's increased commitment to Africa ensure businesses can continue to access finance in the face of unprecedented health, business and commercial challenges related to COVID-19, endorsed by European Union finance ministers in April 2020, weeks after the impact of the pandemic was acknowledged.