Financing local businesses in difficult economic times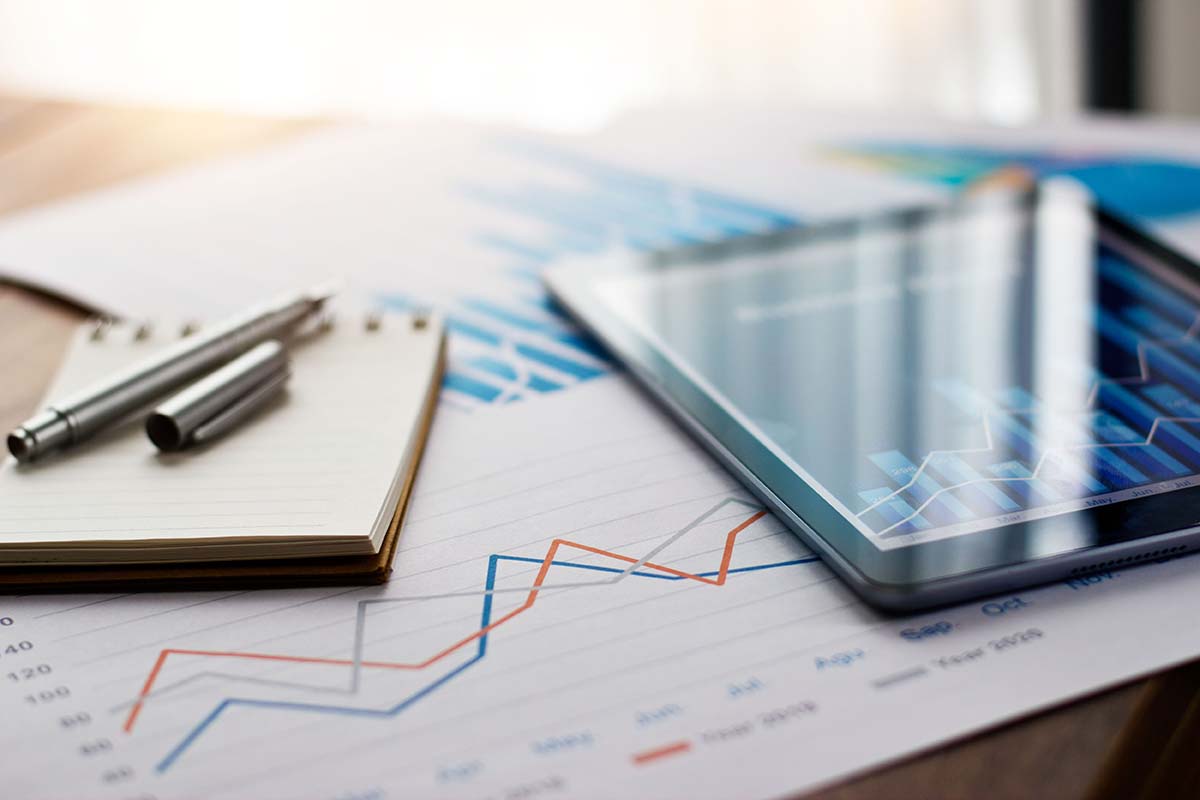 Based on the successes of the marina and boating industries over the past two years, business owners have drawn up plans to move forward with expansion and renovation.
While the third quarter of 2021 was already showing rising interest rates and supply chain issues, our economy showed more good than bad. Due to some unexpected factors and others that were predictable, inflation is now a powerful force, with the sensitive fuel and food categories leading the way. Supply chain issues, such as the shortage of infant formula, continue to be felt.
Business decisions are now as difficult as they have ever been. In recent weeks, a marina deal has been canceled due to monthly lender rate adjustments and rampant inflation. For the potential borrower, the interest rate and ultimate cost risks were too uncertain to bear.
On May 6, the Federal Reserve Board raised interest rates by half a point. Then, in June, the Fed did what everyone expected, raised interest rates another 75 basis points. The stock market immediately fell to "bearish status". Experts say inflation cannot be controlled until interest rates rise above the rate of inflation. If so, there will be very high interest rates before inflation goes down. Will this trigger a recession? We've already had a quarter of negative growth, so we only need one more. Recent events suggest that a recession is more likely.
In perspective
In an environment of rising interest rates, few banks will offer fixed rate loans and, moreover, the adjustment period will become shorter and shorter. A recent bank offer on 7(a) included monthly adjustments.
Sign up for the Marina Dock Age newsletter.Our newsletter delivers the latest news straight to your inbox, including breaking news, our exclusive content covering the marina and shipyard industry, new products and much more.
One of the few fixed rate options for financing business fixed assets is an SBA 504 loan. For 504 loans, the SBA share is typically 30% of the total. Last December at The Docks Expo, the rate on this part of a 504 loan was in the range of 3-3.5% for 20 years fixed. Today 504 fixed funds for 20 years are at 4.62%.
Looking back in history, remember that in the late 70's houses were financing at 13% and up to 17%. Commercial rates were similar, but projects still got done and contractors still made money. Projects were refinanced when rates fell and they will be for businesses being financed now.
If you have planned your project well, measure the sensitivity of your model to price increases. If your expansion, renovation or purchase pays off at 7% interest on the funds, will it still pay off at 10% or 12%? Interest is only one factor in return on investment.
Perhaps the biggest concern influencing the decision to go ahead with a project is the inflated cost of construction and shortage of assets rather than interest rates. But if you're worried about rising interest rates or the possibility of recession and inflation, don't let a good project get derailed.
To help you meet these challenges and move you forward, we recommend the following:
Reduce excess financing needs. Make sure every expense is justifiable. Reduce the total project scope if reasonable.
If there are three sources of cash flow in your new project or expansion, assess the contribution of each. Are all three streams necessary to give the project adequate debt coverage? If not, perhaps cash flow investing can be deferred to phase two or more stable times. Preview the second phase in your current loan application.
Related to the previous point, is your lending project an expansion or modernization of the competitive strengths of your existing business or a diversification away from your perceived competitive advantages? Diversification may be better for the business in the long run, but your banker may view it as more risky than expanding/upgrading the core business.
In these uncertain times, your loan application with any lender or investor should be well organized, complete, well thought out and documented with supporting information. Lenders are risk averse and we are entering a tougher borrowing period. However, the best offers both in terms of business opportunities and full presentation will always be funded. Regardless of those times, the funding will continue. Businesses will grow. If you work hard to substantiate your project, successful funding can be yours.
************************************************** *************************************************
Financing, structuring and strategies: best practices for a successful loan
Never let a lender find out anything about you that you haven't already told them. An example might be a minor misdemeanor from your high school days that you thought was off your record. Another could be the burden of a debt you forgot. If you failed to mention things like this, a lender might wonder what else you are hiding. Trust suffers, especially with an inexperienced lender or someone new to you.
No matter how much they seem to like you, never assume that the bank you've worked with for 25 years will be willing to give you a loan. Lenders are finicky. They can change their loan settings in the middle of reviewing your loan. Ask beforehand if your banker can do the type of loan you want to do. Look for institutions specializing in marinas and waterfront businesses. Make several copies of your assembled documents in case you meet new lenders during this process.
Funding will take longer than expected. Many borrowers wait too long to start, jeopardizing the completion of what can be considered timely. The structure changes, a formal easement must be negotiated, and various obstacles may arise triggered by both the borrower and the lender.
Give the lender as much information as possible early in the process. Ask for advice on what information to provide. If it's an existing business, gather three years of balance sheets and tax returns, business and personal income tax returns, a one-page summary of why you're borrowing money, and a personal financial statement. If additional information is requested, provide it promptly. It makes you look organized and prepared.
If you've been aggressive in your tax management tactics, you might slack off a bit. Especially if you are planning financing in the following fiscal year, a year-end with somewhat improved results can be an advantage. Don't make the difference so big that it threatens the accounting principle of consistency.
Financing short-term assets with short-term debt and vice versa. It's not uncommon to find a reasonably strong, growing business crippled by overly aggressive repayment schedules that have been dictated by a CPA or other advisor who thinks prompt repayment trumps debt service. manageable.
Growing businesses consume money, so it's important to use appropriate amortization schedules and pay down debt from excess earnings if desired.
Commit to keeping your facility as fit as possible. In financing where fixed assets are involved, you will likely be approved for 80% of the appraised value. As noted in #5, if you see a refinance coming in the not-too-distant horizon, get that paint job done, update the signage, and improve the decorative aspects.
Evaluate the help of a loan broker or someone to help you submit your loan application. They have expertise that you don't. Determine what work they offer to do and what they will charge for. Often, their fees will be paid by the lender. Your bank will not tell you what type of loan is best for you, they will tell you what loan is best for them.
Be frank with the broker or intermediary. As in point 1, if we know there is a problem, we can look for a solution. A lender wants to know all the strengths of your financing opportunity, but it's even more important to share anything that might be problematic.
Low rates are over, but for how long? We all have to deal with rising interest rates right now. How long will rates be high? Is it possible that other advantages compensate for the higher interest rates? If rising rates slow economic activity, perhaps the period of high rates will be shorter. But don't wait for the fixed rates of 2.75% to return.
Fixed rates are very elusive these days. Until rates top or fall, bankers will protect themselves with aggressive variable rate conditions. Do not be surprised. Measure your rate sensitivity.
The information must be linked. Not all loan applications require a business plan. Make sure your cash flow projection matches the story. If the business plan describes a splendid grand opening celebration, but the cash flow shows a budget of $750, then neither the cash flow nor the business plan can be trusted.
Sgt Joe Friday from Dragnet Theorem: Do you remember the black and white version of Dragnet from the late 50s? Jack Webb (Sgt Friday) had a sensible character. Investigating a crime, the inevitable neighbor next door would be asked to detail her view of the crime. Sergeant Friday always said….. "Just the facts, please ma'am." Just the facts works well on most lenders. They are constantly oversold by each candidate borrower who presents himself. A logical, documented and supported presentation, without hyperbole, gives you a significant advantage.