Quirk Hyundai offers online pre-approval for car loans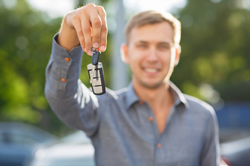 QUINCY, MA (PRWEB)
May 24, 2022
Great news awaits customers in the Quincy, MA area who are considering purchasing a new vehicle. Quirk Hyundai, a local car dealership, now offers online pre-approval for car loans. Interested customers can now sit down from the comfort of their own homes and complete an online application available on the dealership's official website, to begin the process.
To make their customers' car buying process hassle-free, Quirk Hyundai's experienced finance team has implemented a fast, secure and easy process on their website. Prospective buyers can fill in their basic personal and professional information to start their application. The dealership has ties to a wide range of financial institutions, allowing them to get pre-approved for most of their customers, regardless of their credit history. All personally verifiable data collected for this application will be secure and will only be used by Quirk Hyundai personnel to process the credit application and facilitate a business transaction.
Interested parties are encouraged to visit Quirk Hyundai at 111 McGrath Highway, Quincy, Massachusetts, 02169. Drivers may also contact the dealership's customer support team at 617-249-5900 with any other questions or inquiries. information.
Share the article on social networks or by e-mail: