Woman stole credit cards, 'used them like crazy'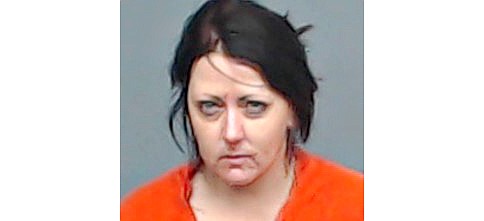 TEXARKANA, Texas — The search is underway for a local woman accused of stealing credit cards from a local business accumulating more than $4,000 in purchases.
Jennifer Sines, 41, is wanted on a warrant for credit card abuse, according to information from the Texarkana Police Department in Texas.
"A local business noticed several strange charges on some of their credit cards at the beginning of October. When they started checking them, they discovered that the credit cards themselves were all missing from the place where they were kept in the company's office," according to police.
Employees didn't know when or how the cards were stolen, but whoever had them was "using them like crazy," police said.
A break in the case came when an employee secretly photographed a woman trying to make a purchase using one of the company's cards. Employees also gathered information about the vehicle the woman was driving.
"Officers found his vehicle parked at a nearby hotel and were eventually able to trace him to Sines," police said.
Detective Warren Smith spent weeks following the evidence, which police said pointed directly to Sines as a suspect.
"He was able to prove that she used these stolen cards to make more than $4,000 in purchases at businesses in the area," police said.
Sines' fate remains unknown.
"She probably knows we're after her and she's been keeping a low profile," police said.
Anyone with information on the location of Sines is asked to call TTPD at 903-798-3116 or Texarkana Area Crime Stoppers at 903-793-STOP.
Print title: Police: Woman stole credit cards and 'used them like crazy'