Your guide to rates, terms and refunds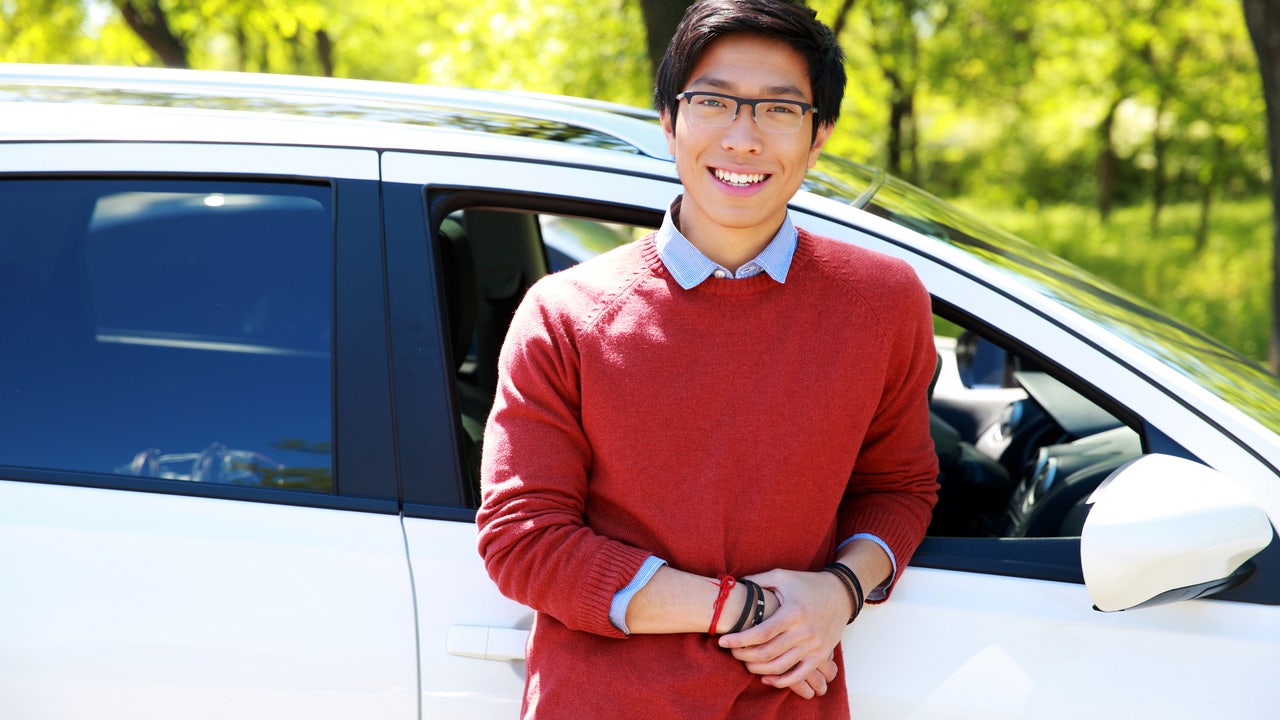 WASHINGTON (FOX 5DC) – Paying for a vehicle in cash is not always possible, nor always recommended. Auto loans can provide an easy and affordable way to finance a vehicle. And with careful financial skills, there are ways to avoid taking on too much debt, while improving your financial situation.
Today I'm going to walk through the basics of the auto loan process and explain what each step entails. Once you understand what you can afford, how to apply for a car loan, and what to expect in a loan agreement, you'll have the confidence you need to buy your next vehicle.
How much can you afford?
It is essential to know how much you can afford before applying for a car loan. Before you buy a vehicle, you'll want to make sure you can afford any down payment, as well as the monthly payments. Generally speaking, financial experts recommend spending no more than 10% of your net household income on a car loan.
After establishing an appropriate budget, you can start researching vehicles that meet your personal and financial needs. We recommend leveraging credible resources, like Kelley Blue Book or Edmunds, to find important vehicle information such as safety features, reviews, comparison charts and more.
Also, keep in mind that when it comes to vehicle costs, you will also need to budget for expenses beyond the list price. These costs include sales tax, dealership fees, auto insurance, license fees, and ongoing maintenance costs. Experts recommend spending no more than 20% of your net household income on total car expenses.
How to apply for a car loan
Once you understand what you can afford, you can start shopping around for car loans. Institutions that offer loans include credit unions, banks, and dealerships. Often, credit unions can offer their members lower interest rates and better loan terms than dealerships and some major banks.
To obtain an auto loan, you will need to apply and then be approved by the lending institution. For this reason, it may be beneficial to go through the pre-approval process.
Auto loan pre-approval process
Getting pre-approved means the lender will review your credit history and other details about your financial situation to determine your eligibility for a loan. The pre-approval may also include the potential interest rate(s) and term for which you qualify.
During the pre-approval process, lenders perform a "hard" credit check, which means they check your complete credit report in addition to your score. (Serious credit checks show up as a credit inquiry on your credit report. If you have too many credit inquiries in a short period of time, it can negatively affect your credit score. The good news is that most Credit scoring models allow consumers to shop around for auto loan rates without seriously damaging their credit scores. Multiple difficult requests for auto loan pre-approvals are usually treated as one request by scoring models if they occur within a 14 day window.
A pre-approval is a strong indicator of your likelihood of receiving a specific interest rate and term, which benefits you because when you've already been pre-approved for a car loan, you're like a cash buyer. . This gives you a big advantage when negotiating a price and can also help you avoid upsells. You will also have the freedom to go to the dealership of your choice and can consult several different ones. There are other benefits to getting pre-approved, too, like helping you budget more accurately, narrowing down vehicles to those within your budget, and even comparing loan rates between lenders.
Keep in mind that obtaining pre-approval does not automatically guarantee that the loan will be offered to you. Your application must still be approved by an underwriting team at the time you apply. However, pre-approval is a good indicator of your ability to obtain financing and the amount of financing you can obtain.
Starting the app
After being pre-approved, you can decide to formally apply for a loan.
There are several items you will want to have on hand to simplify the process. You will need details of the vehicle you are trying to buy, records of purchase contracts, registrations and titles readily available. You will also need personal documents such as your driver's license, proof of income and residency.
Once you've received official approval, you should make sure you understand the terms and conditions of your auto loan before signing, such as rates, repayment terms, and the repayment process.
Understanding Auto Loan Rates
Interest is simply the cost of a loan. When it comes to car loans, you'll often see the interest rate expressed as an annual percentage rate, or APR. The APR is the cost you pay each year in interest and fees. APRs allow borrowers to get a better view of the full range of costs they will pay over the course of a year.
Keep an eye on how APRs are marketed. Dealerships often advertise low APRs as an incentive to buy vehicles and in some cases even encourage 0% financing. However, these offers can be misleading both in terms of availability and overall savings, as the rate may only apply to those with pristine credit and may also involve additional costs overall. .
Lending institutions have their own methods for determining interest rates and APRs for their loans. Your credit score will almost always be a determining factor in the interest rate you qualify for. The higher your credit score, the lower the APR you may qualify for (and vice versa).
In addition to your credit history, there are other factors that will influence the APR such as the age of the vehicle you are purchasing, the presence of a co-signer, the amount of your down payment and the repayment term of your loan. term.
Understand car loan terms
The term of the loan refers to the length of the repayment schedule. Common auto loan terms can range from 24 to 84 months. Generally, the longer the term of your loan, the lower your monthly payment will be. Although this is beneficial for those looking for a lower payout and can fit it into their budget, but keep in mind that you will likely end up paying more as the APR will usually be higher.
Some financial institutions offer the ability to adjust the terms of your car loan through a refinancing process. But the viability of this option will change depending on your particular financial situation. It might be a good idea to refinance in cases where you didn't get the best deal, interest rates have dropped, or you can't keep up with payments, but refinancing isn't an option for everyone. nor always optimal. There are circumstances where refinancing may not be in your best interest. For example, if your vehicle is showing significant wear and tear, refinancing your loan can put you at risk if the vehicle ends up requiring major repairs. Also, if origination fees and other loan fees outweigh the benefits of a lower APR or monthly payment, refinancing may not be worth it.
Loan repayment
The obligation to repay your loan takes effect immediately, usually about a month after your loan is finalized. It is usually set up through monthly repayments (or other frequency) with a pre-determined rate for the term of your loan. You will need to make payments on time throughout the life of your loan.
Short term loans usually involve higher monthly payments and lower APRs. The reverse is true for longer term loans. Specifically, a longer-term auto loan may have lower monthly payments but a higher APR.
If you want to prepay an auto loan, you can usually do so without incurring prepayment penalties. However, some car loans may come with a prepayment penalty, so be sure to check your loan agreement before doing so.
If you are unable to repay your loans on time, you could suffer negative repercussions. For example, you may incur late payment charges or even repossess your vehicle. Additionally, your credit score can be significantly affected.
If you find yourself in a (hopefully rare) situation where you need to make a late payment, check your loan agreement and contact your lender to understand your options and their consequences.
Let Lafayette Federal Credit Union Finance Your Next Vehicle
At Lafayette Federal Credit Union, we offer competitive auto loan rates and terms in the Washington, DC metro area. Currently, we offer loan terms of up to 84 months and APRs as low as 2.375%. We also offer up to 125% financing (based on estimated car invoice service manual value) on any previously unregistered or untitled vehicle purchased from an authorized dealer. Members are also eligible for the Green Auto Loan rebate, which offers 0.125% off U.S. EPA-designated Smartway-certified vehicles. Interested members can contact us or stop by one of our branches where a member service representative can assist you.
Not yet a Lafayette Federal member? You can become a member by completing an online membership application, making an appointment or visiting a branch, or scheduling a virtual meeting with a Business Development Officer.