Zaggle Appoints Saurabh Puri as Chief Commercial Officer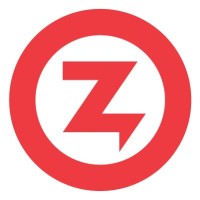 Zaggle Appoints Saurabh Puri as Chief Commercial Officer – Credit Cards
By Leandra Monteiro
Today
Credit card
credit management
Digital Loan
Zaggle, a profitable FinTech SaaS business and pioneer in digitizing business spend, announced the appointment of Saurabh Puri as Chief Commercial Officer – Credit Cards. Puri's appointment comes at an opportune time as the company prepares to enhance its product line by adding innovative offerings as part of a holistic service proposition for its users. He will work to develop and lead the credit card industry in partnership with banks and NBFCs.
Puri is a seasoned professional with a proven track record of exceeding company growth targets and expertise in identifying and managing key business drivers, as well as meeting and exceeding client expectations. . Prior to joining Zaggle, he was Business Leader – Credit Cards at Kotak Mahindra Bank, where he managed business transformation initiatives as well as brand expansion mandate across verticals.
Saurabh has 24 years of experience, 18 of which were spent mastering the business of credit cards and unsecured loans. Saurabh will work together with Avinash Godkhindi, Managing Director and CEO of Zaggle, to further increase Zaggle's growth momentum in SpendTech's rapidly growing Indian and global markets.
During the leadership appointment, Raj N., Founder and Chairman of Zaggle, said, "Zaggle is gearing up for the next phase of growth and global expansion as we see tremendous opportunity to define the SpendTech space by India. As we move full speed ahead on this exciting journey, I am very excited to welcome Saurabh who, along with his team, will be responsible for significantly expanding Zaggle's business offerings and driving our business and market expansion strategies. I am confident that his leadership will take Zaggle to greater heights in the days and years to come.
Welcoming Saurabh Puri, Avinash Godkhindi, MD and CEO, Zaggle, said: "We are delighted to have Saurabh on our side to lead the credit card industry. Credit cards are a deeply underpenetrated product category and present a huge opportunity in India that will drive the next phase of the country's FinTech ecosystem. Thanks to Saurabh's experience, I am confident that our credit card business will become our primary business driver over the next few years.
Saurabh Puri, Commercial Director – Credit Cards, Zaggle said, "Zaggle is one of the most reliable companies, able to meet the financial needs of its enterprise and SMB customers so that they can face an ever-changing environment. I'm thrilled to join Zaggle and work with a team that is dedicated to developing industry-leading products for businesses nationwide to streamline their business automation. Zaggle has changed the SpendTech landscape in India in a short time, and I am excited to pursue the vision of putting customer experience at the center of this journey. The credit card is an under-penetrated product and therefore there is huge potential for market expansion through partnerships. Zaggle being a Fintech SaaS can play a pivotal role in creating innovative products and helping capture a bigger market share.
Previous post
Papaya Global to Acquire Azimo, Making Payments Instant and Unbound by Geography
Read more
next article
Effectiv raises $4 million from Accel for fraud and risk management platform
Read more